3 may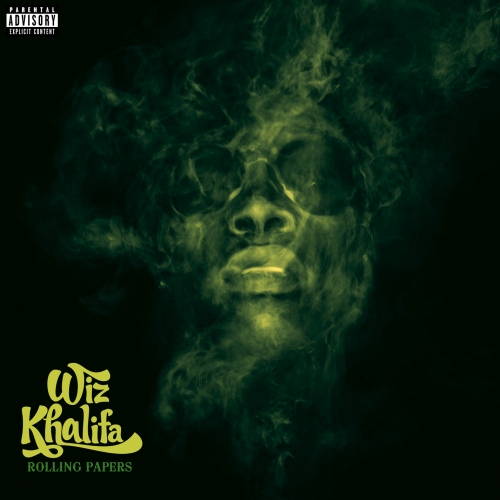 Asi han ido las ventas de discos en este mes de abril que ya dejamos:
El esperado primer álbum de Wiz Khalifa, "Rolling papers", (como se esperaba), se situó en primer lugar en el ranking de los álbumes más vendidos.
Justo detrás, Snoop Dogg, con su "Doggumentary" ha pasado las 50.000 copias en su primera semana. Otros lanzamientos de esta semana son los de E-40, Mac Millercon su EP "On And On And Beyond", y el retorno el ranking de Beastie Boys.
01 Wiz Khalifa, Rolling Papers
02 Snoop Dogg, Doggumentary
03 Lupe Fiasco, Lasers                                                                                                         04 Nicki Minaj, Pink Friday 05 Eminem, Recovery 06 Revenue Retrievin': Graveyard Shift
07 Revenue Retrievin': Overtime Shift                                                                  08 Mac Miller, On And On And Beyond (EP)
09 Gucci Mane, The Return Of Mr. Zone 6
10 Kanye West, My Beautiful Dark Twisted Fantasy
11 Lil Wayne, I Am Not A Human Being
12 T.I., No Mercy
13 Drake, Thank Me Later
14 Eminem, Curtain Call: The Hits
15 Waka Flocka Flame, Flockaveli
16 Raekwon, Shaolin Vs. Wu-Tang
17 Beastie Boys, Solid Gold Hits
18 Pharoahe Monch, W.A.R. (We Are Renegades)
19 Eminem, The Marshall Mathers LP
20 Diddy – Dirty Money, Last Train To Paris
21 E-40, Revenue Retrievin': Overtime Shift & Graveyard Shift
22 Rick Ross, Teflon Don
23  Kid Cudi, Man On The Moon II: The Legend Of Mr. Rager
24 Nelly, 5.0
25 Kid Cudi, Man On The Moon: The End Of Day